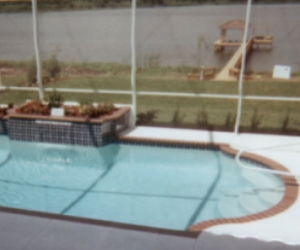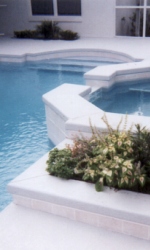 Caribbean Pools is your source for top quality, award winning pool design and construction. Our team of professionals is ready to help you create the perfect backyard escape for you and your family! We have established a strong reputation for excellent craftsmanship in the central Florida area, and our work speaks for itself.
We are also your one-stop shop for pool supplies. Our retail store carries all of the products you need to maintain a beautiful pool with sparkling clear water. From chemicals to equipment to accessories, we have just what you need to make the most of your pool enjoyment.
We stock: -Heaters -Pumps -Filters -Parts -Automatic pool cleaners -Cleaning equipment -Water aerobics equipment -Floats -Toys -Patio furniture -Liquid chlorine and much more . . .
We have the experience necessary to make your dreams a reality. Our professional staff will guide you through the entire "paradise" creation process. Contact us today and discover the Caribbean Pool difference!
Caribbean Pools has been proudly serving the central Florida area since 1984. Our knowledgeable staff has a combined 35 years of experience in the swimming pool industry. During this time, we have established a strong reputation for quality workmanship and excellent customer service.
We build top quality gunite pools. Our process allows you to create the ultimate "paradise" you`ve always dreamed of having right in your own backyard! Our staff works with you from the very beginning to establish the setting and style you desire. The result is a beautiful, relaxing haven that molds perfectly with your home`s décor.
Caribbean Pools delivers a superb product that you can be proud of for years to come - that's our promise to you! Contact us today or stop by our retail store and talk with our friendly, knowledgeable staff. Discover why a Caribbean pool will turn your backyard into the "talk of the town"!!